Whether you're from Texas or not, when you think of our great state, you think western. Cowboys. Shoot 'em ups. The cattle drive. Ranchers. The old west. If you aren't careful, you might even think Tombstone was based in a Texas town.
Our client Tippit Dental Group loves the old west and the history of Texas. This month was rodeo month in Houston, or at least it was for a little while here. Few things go together better than Texas and the rodeo. So we created a Texas-style rodeo skills contest we dubbed "The Next Great American Cowboy or Cowgirl." Here's how we did it:
FORMULATING THE PLAN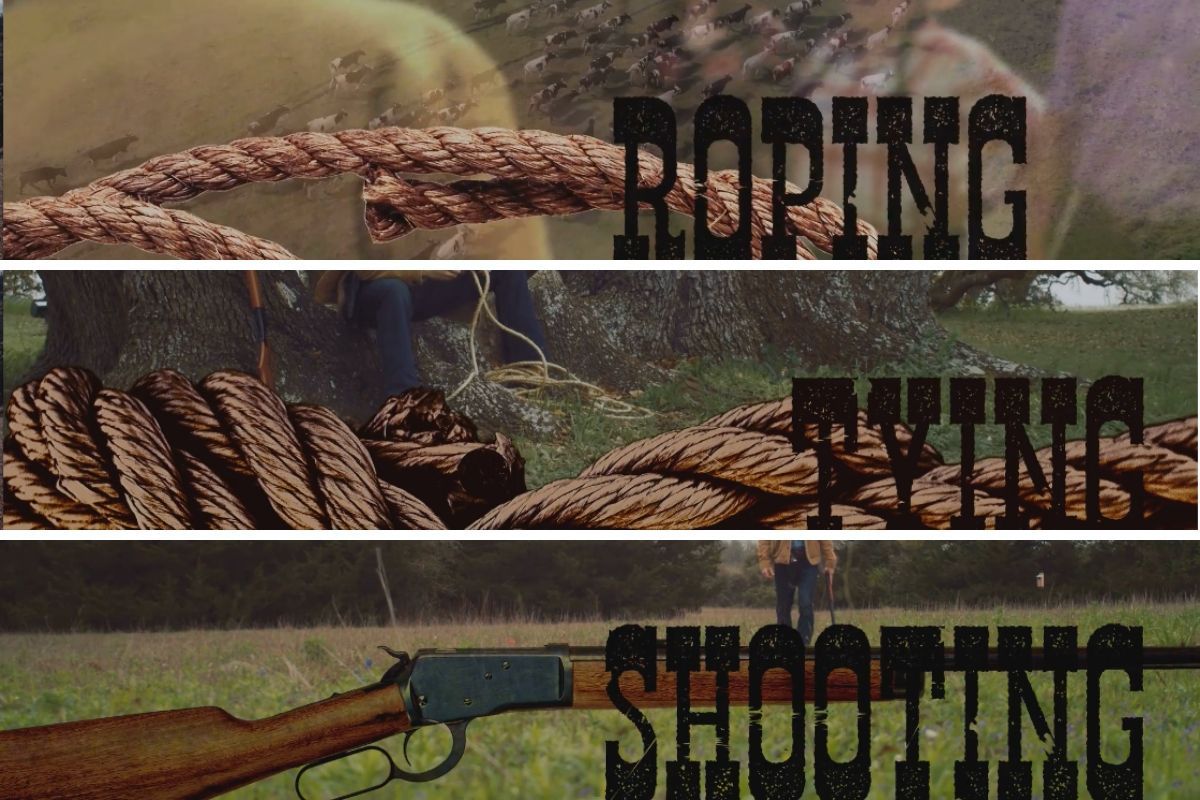 We chose three specific skills tests for each contestant: roping, tying, and shooting. Each contestant had 2-minutes to rope a plastic bull, 1-minute to tie a Cowboy Bowline, and 30-seconds to shoot five aluminum cans with a Daisy Red Ryder BB-Gun.
We anticipated a few of the team members to compete. We were excited to know that all six were planning to compete.
Each contestant wore cowboy or cowgirl attire to create a sense of authenticity. Cooperation makes the best collaboration.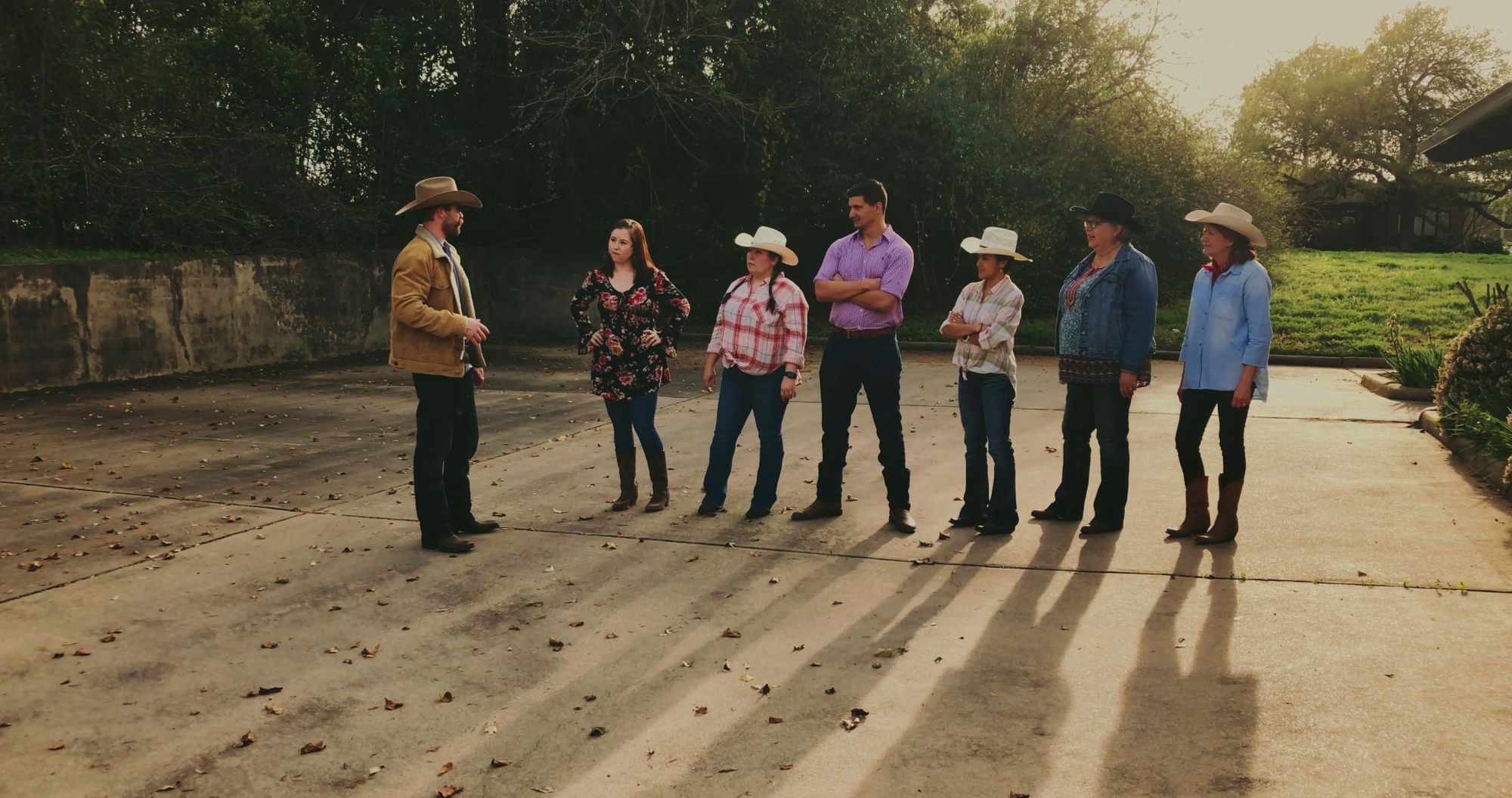 GETTING THE RIGHT SHOTS
We stayed at the Tippit ranch in Bellville the night before recording the show, thanks to the man himself, Dr. Tip Tippit. We took some sunset shots at the ranch that came out beautifully.
Then we rose early in the morning (alarms went off at 5 am) and headed about 45 minutes out to Independence, Texas. We cannot express how beautiful this place was. Bluebonnets and Indian PaintBrush were everywhere. The grass was the perfect shade of green. There were birds chirping in practically every tree. And it was slightly overcast, which made it perfect for shooting.
There was a nice green field with wildflowers and ferns that made for a great open shot. There was also the ruins of an old kitchen with stone walls. Adjacent to our main shooting area was another large open field surrounded by a wooden fence. Lastly, we had several great shots around the old low hanging oak trees.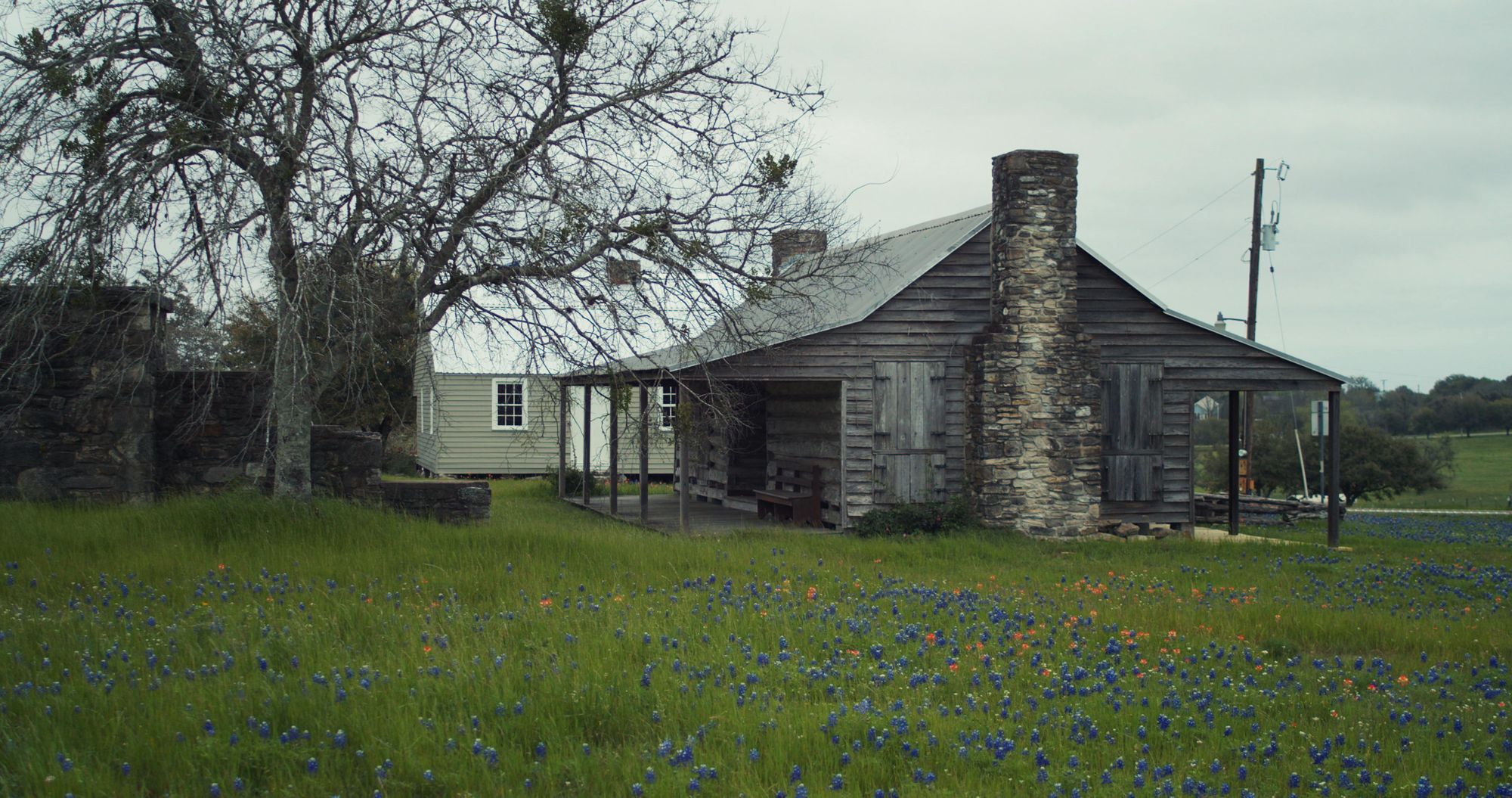 We conducted the main shoot in and around Cole's Cabin, which is part of Old Baylor Park and maintained by the Independence Historical Society. We have to give a big thanks to Peggy over at the Baylor Libraries for all her help.
THE SKILLS CONTEST
Our shoot was held behind the Tippit Dental Group Brenham office where there was plenty of room to conduct the rodeo skills tests, as well as have two cameras rolling. We made sure that everyone knew the rules before moving forward. We also made sure to keep things light enough to where everyone tried hard, but didn't take it overly seriously.
The goal behind every piece of marketing and branding material we put together for clients is to make sure the team enjoys what they're doing.
CAMERA QUALITY: BLACKMAGIC AND IPHONES
The difference in the cinematography, as you will notice, is that we shot the ranch and Independence, Texas shoots on our Blackmagic Pocket Cinema Camera 4K and the dental office shoots with our office iPhones (we shoot all of our social media videos on iPhones).
The Blackmagic gives us the cinema quality we as filmmakers desire. It is also very easy to use and to get great shots with. We also used our Ronin gimbal for those cinematic shots.
The iPhones allow us to shoot easily and not have to worry about anything other than lighting. When it comes to social media shoots, iPhones are a plus.
PROMOTIONAL PLAN
Since it was coming across like a western TV show, we needed to create trailers and movie posters. So we scheduled teaser trailers to go out before the full trailer. We posted different 15-second teaser trailers on all eight accounts of Tippit Dental Group (4 Facebook and 4 Instagram) the evening before. We placed those in the Stories so they would be gone when the full trailer went live.
At the same time we posted the full trailer on the Brenham accounts, we posted the teaser trailers into the feeds of the other six accounts (3 Facebook and 3 Instagram) and directed those followers to the full trailer.
We allowed for the weekend for as many people to view the trailer, and then we posted several movie posters. We studied old school western movie posters for inspiration and came up with some pretty cool designs.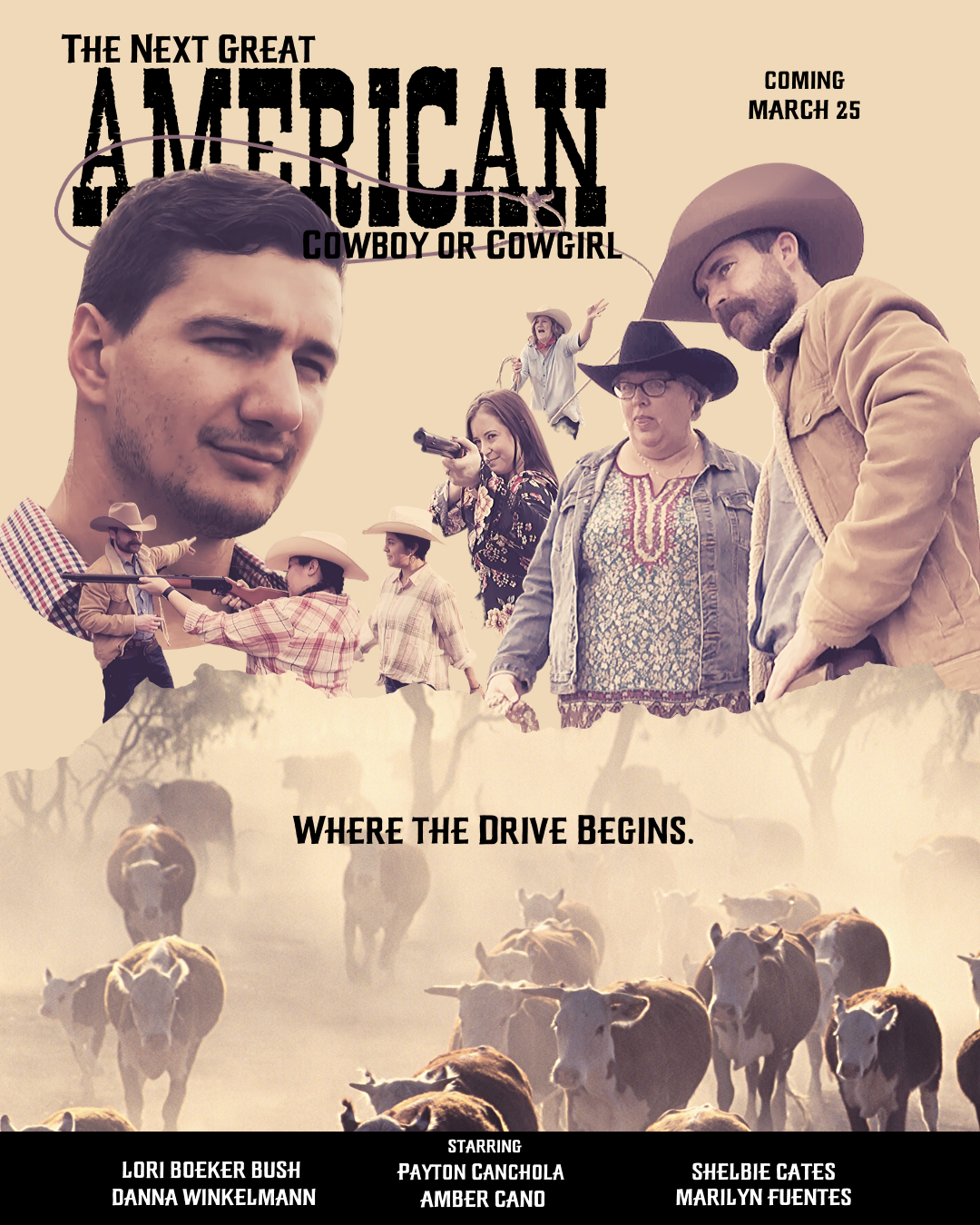 Now it came down to posting the show. We picked the prime time for social media posts and released it. You can watch it now in its entirety.