We brought the FIGHT to the Retreat.
"Fight" and "retreat". Those are two words that typically don't go together. But for the Tippit Dental Group, they became the perfect lexical combination.
Our client conducts an annual retreat for its employees, and this year they went with the theme of FIGHT. It is actually an acronym for its company values. After some discussion, we decided on a Rocky theme to match the retreat's name. Lucky for us, this is a company with plenty of humor and is a group always looking to have fun.
Since Rocky is such an American icon, we wanted to play off of one of the most iconic moments of the series: the run. Rocky would be played by Dr. Trey Tippit. This would be a fun and quasi-inspiring way to launch the two-day event.
We planned out the run: time, locations, and specific types of shots. We met with Dr. Trey Tippit very early in the morning (well before the sun came up) to get the shots we wanted and to match the types of runs in the movies. We shot in the neighborhood, near a construction site, through City Centre, and finally in Hermann Park, ending near the Sam Houston statue overlooking the reflection pool. WATCH THE VIDEO BELOW.
The FIGHT Continues
When doing a theme, it isn't enough to just have a video. So we created (upon request) t-shirts and journals (we also created pens, although not theme-centric, they still came out great). We matched the iconic shot from the movie Rocky Balboa (the series' sixth installation). Instead of Sylvester Stallone, we used Dr. Trey Tippit. Instead of Philadelphia, we had Houston. Although two very different individuals and two very different locations, you can definitely see the similarities...and to an extent (at least we like to think so), you almost can't tell the difference. CHECK IT OUT.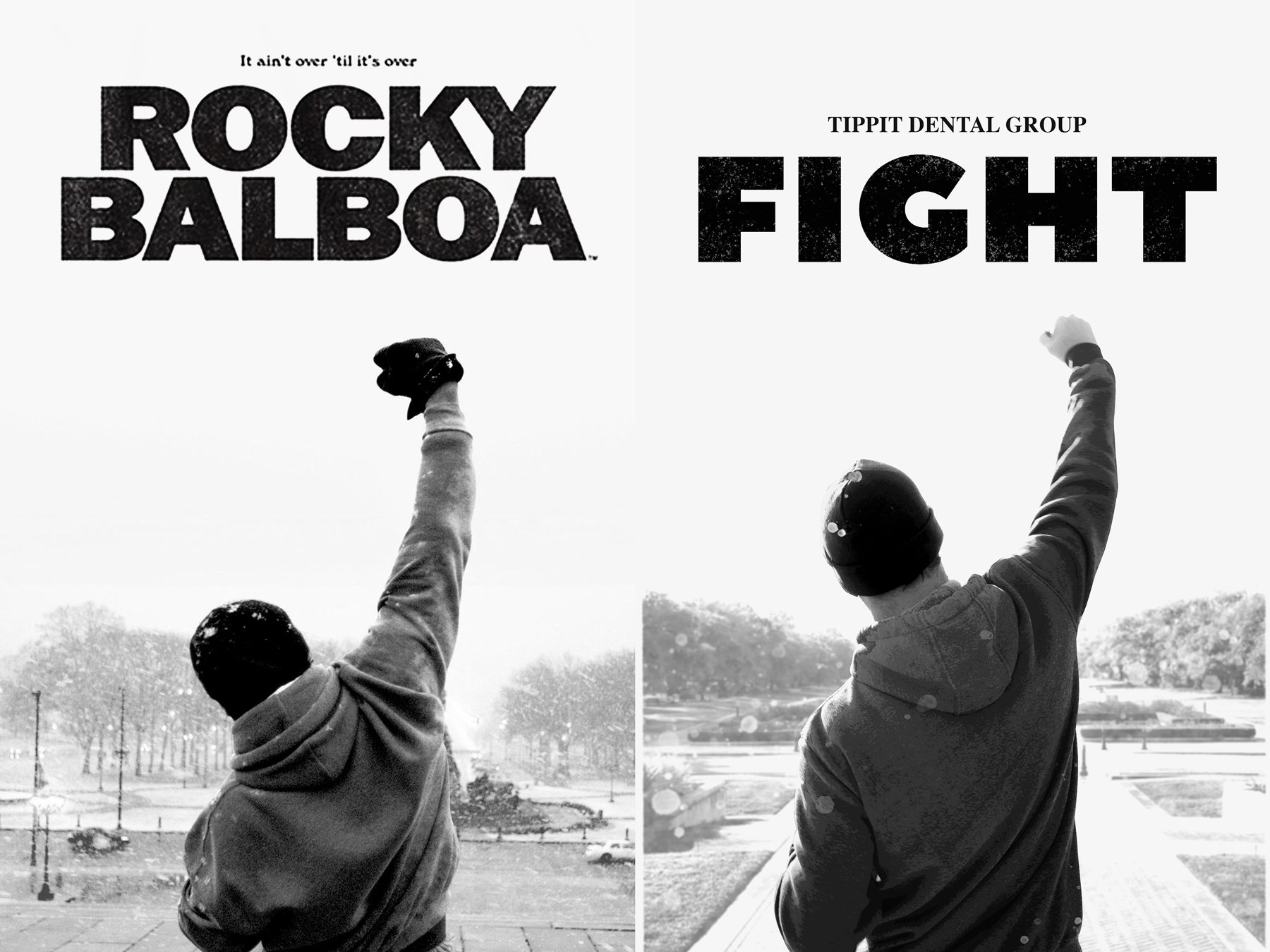 We used the image we created, along with the FIGHT font and the company name, and placed it on the t-shirts. They came out exceptionally well.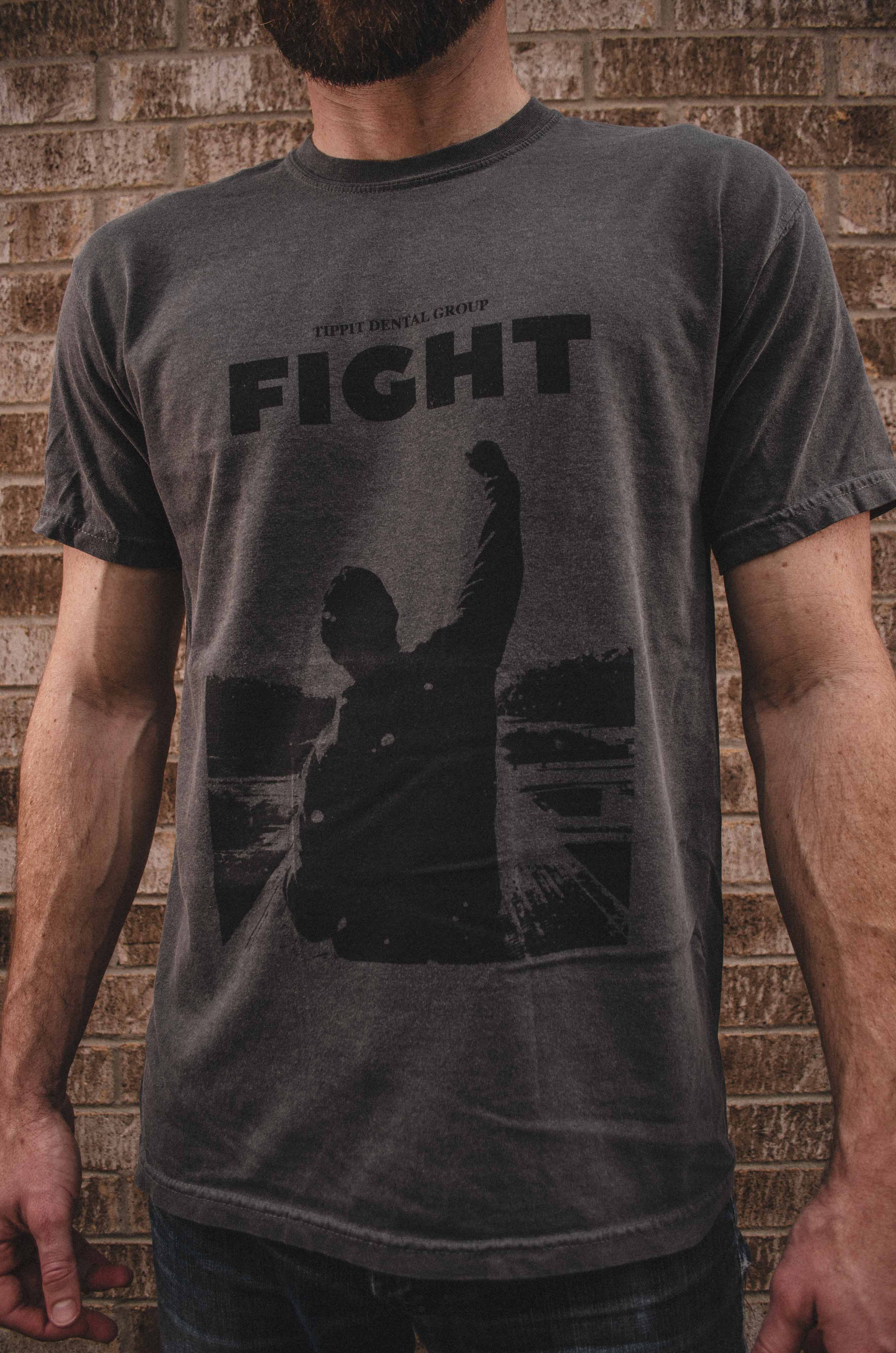 The journals also came out really well with the company logo, name, and FIGHT theme impressions. The pens, though not FIGHT-themed, were perfect. The size of the company name and logo fit exactly as we had hoped.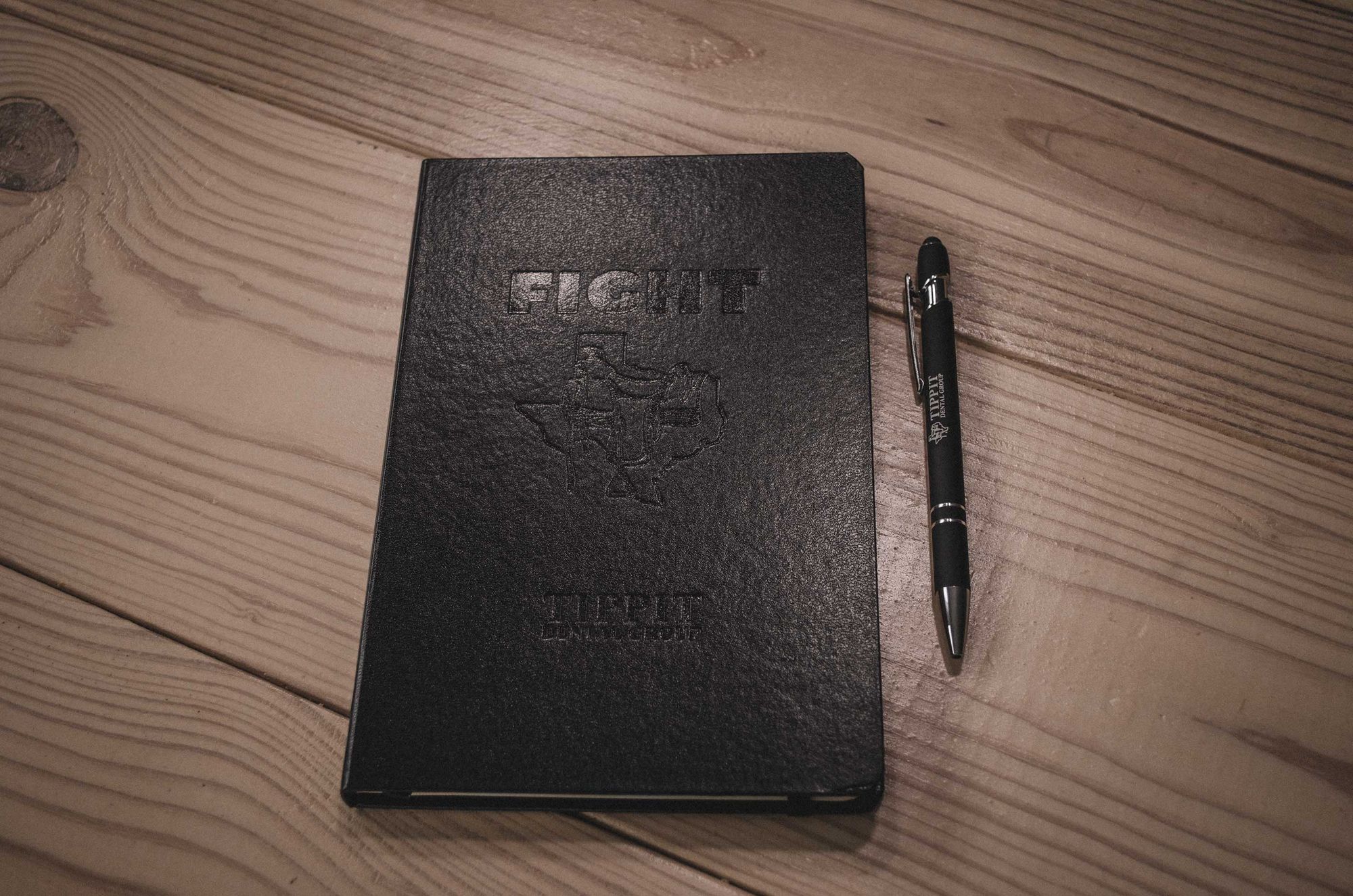 The event turned out great. The owner and the employees loved what most would call "retreat swag." But we would never call it that. We just call it "stuff we do."
If you have an event coming up, give us a holler. We'll help you organize and make your event incredibly special.