Crestmark Construction Services came to us needing a full reconstruction of their website.  Their previous website was hosted by GoDaddy's free website, which they decided was not able to showcase their company's abilities and project work. We met with team members on several occasions to ensure we were on the right path with the build out of their new website. We utilized photos sent to us by the company. We sifted through the usable photos and conducted photo editing throughout to achieve the clarity, color, and impact we were hoping for.
We ensured the website was easily navigable so that everyone coursing through the website would find it a simplified process.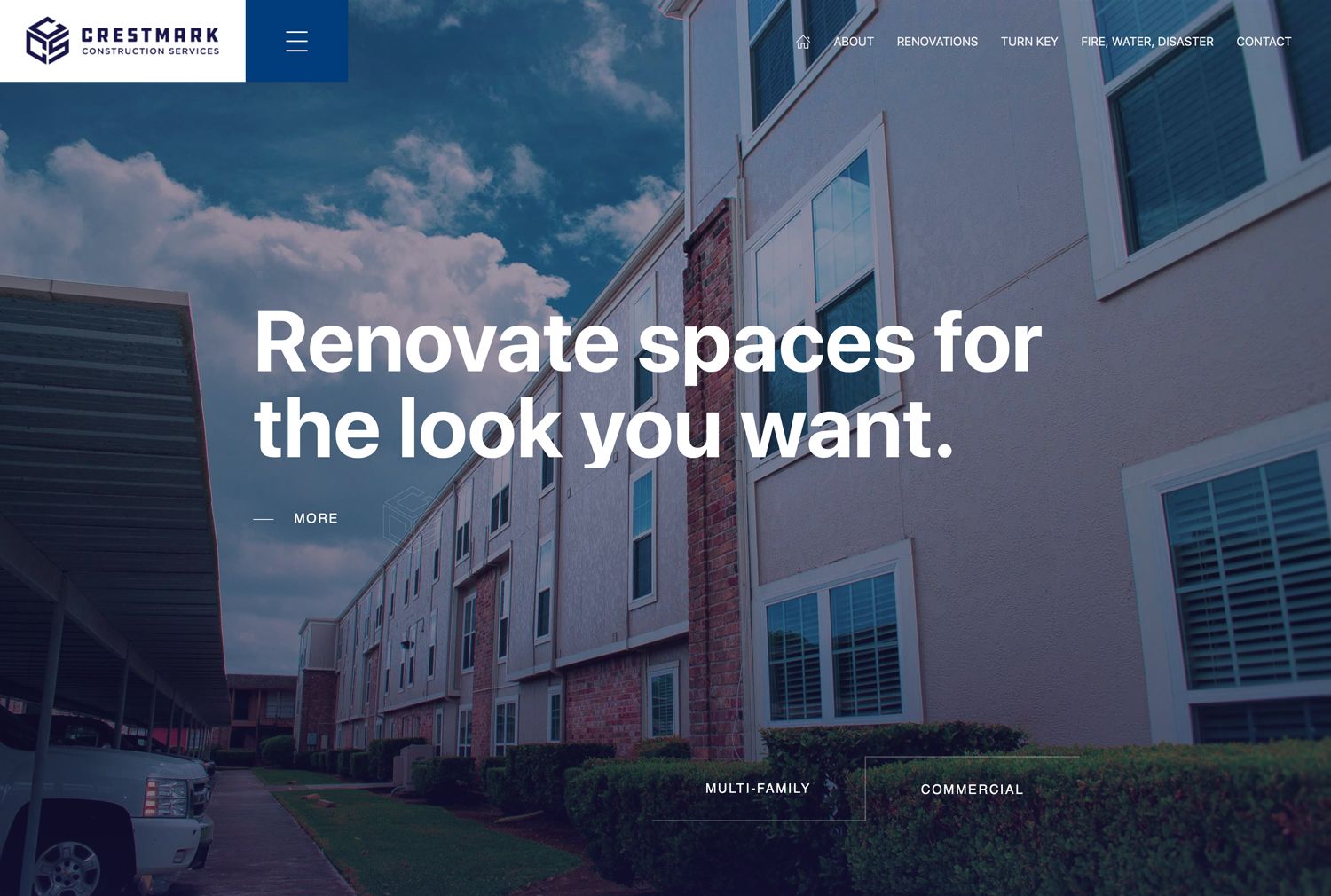 Aside from focusing on their construction services, Crestmark had several items they requested to be placed into the website. The company is heavily involved in charity work and wanted to ensure those charities and their involvement were promoted on the site. They also use a rubber duck as their mascot. We were able to skillfully apply both items to the website, which added authenticity, personality and a little humor to their online presence.
MOBILE FRIENDLY
Every website needs to be mobile-friendly. Anyone who tells you different is either lying or has no idea what is going on in the real world. We made certain the mobile version of the Crestmark website was just as easily navigable as the desktop version.
The hamburger menu and the easy click or swipe options made the mobile site functional and sleek.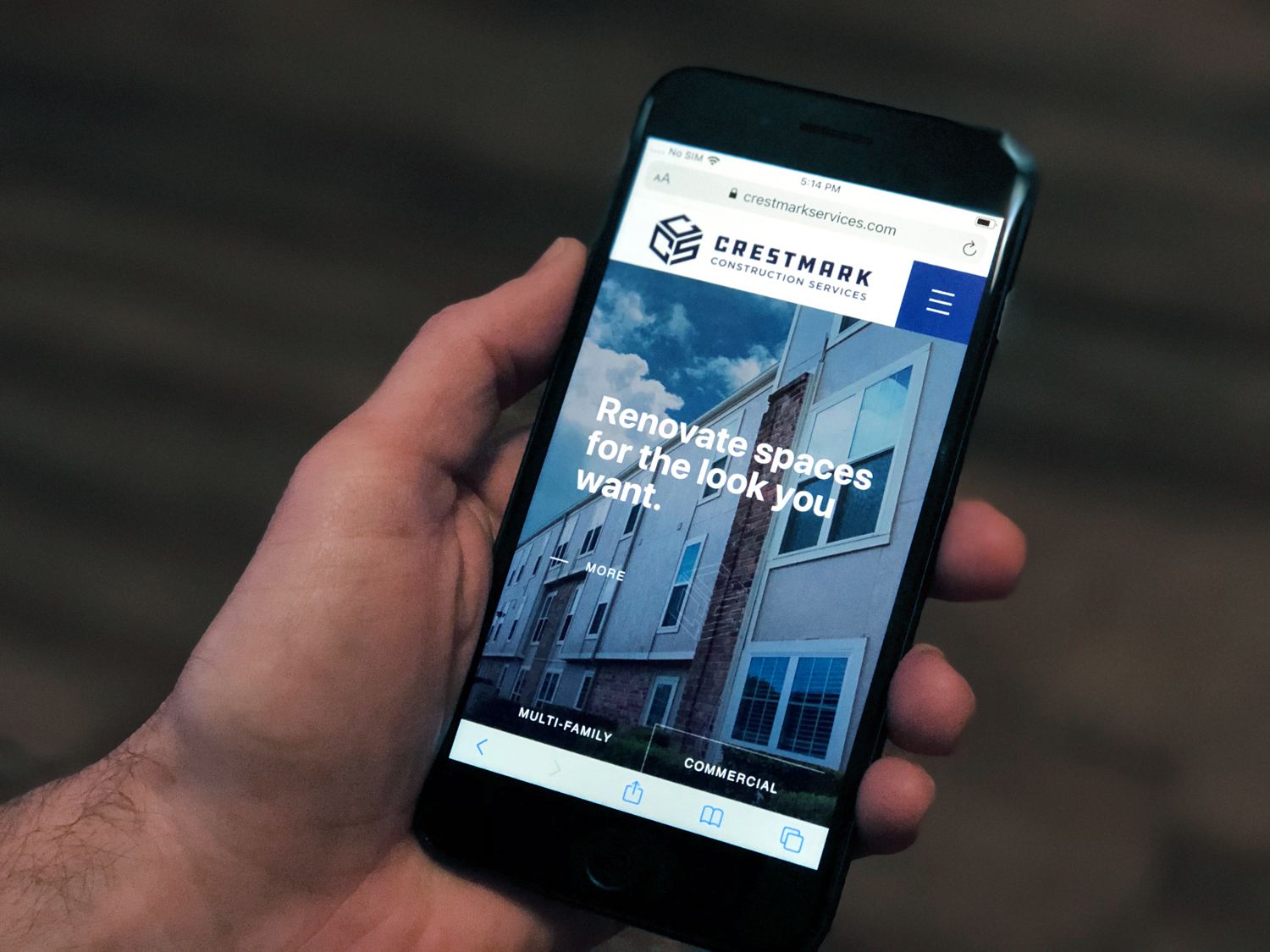 THE PLAY ON WORDS
The content on the website focused on two items: construction and the company name. We mixed in the various types of construction services the company provided, while at the same time playing off of the company's name. Every company should come across unique, and showcasing that through the content is important.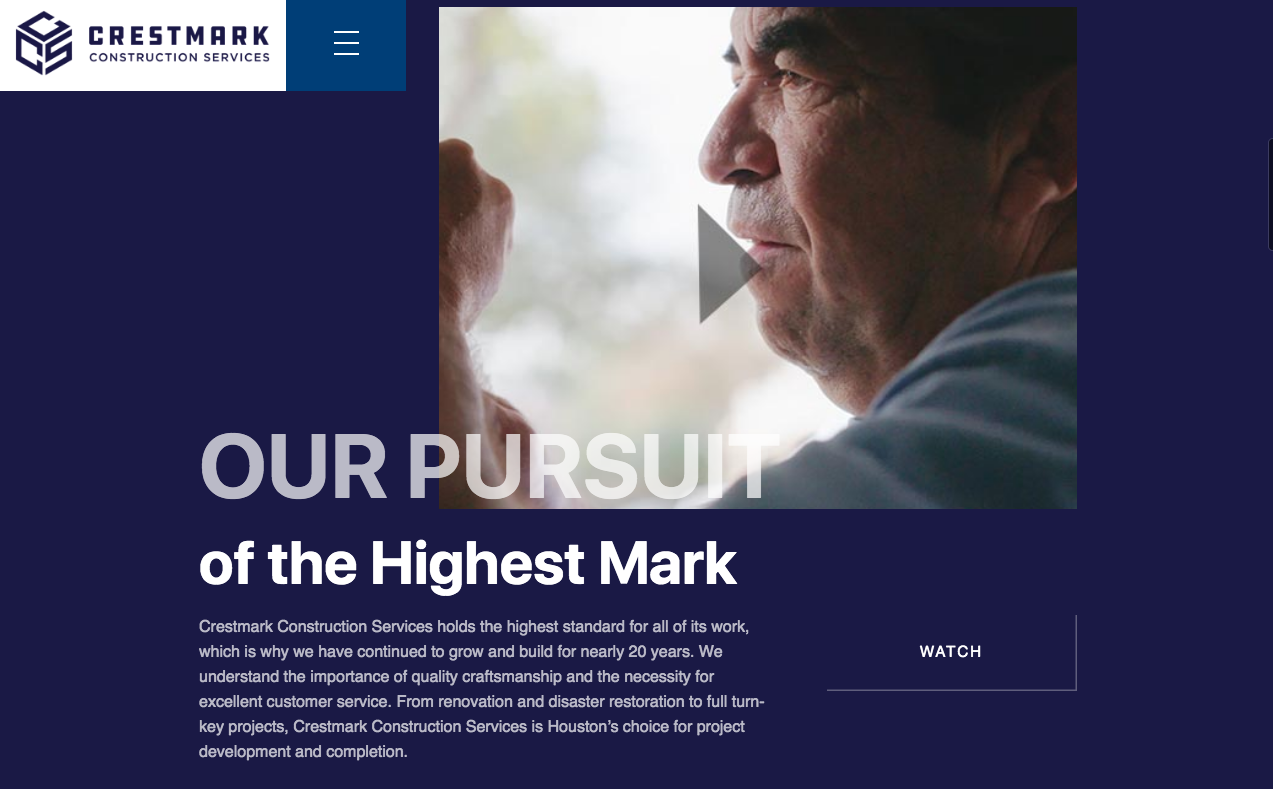 We are very proud of how this construction company's website turned out. If you own a construction company and need website work, or photography and videography work, then contact us today.