We may not know much about fashion, but we do know a lot about how to make someone's business look fashionable. This is what we did for Clinton Wagoner, owner of Wagoner Green.
This was a new business that highlighted the bespoke tailoring of Mr. Wagoner. He is a man of significant ability in the realm of fashion and had worked with some of the world's top fashion companies. Venturing off on his own was a significant step, and it was a step we were privileged to walk with him.
We had a number of conversations with Mr. Wagoner to discuss his ideas, our ideas, and what we thought would best work for his business. We conducted photo shoots to put a face to the business, and got some amazing shots that encapsulated the man, the clothes, and the city (Houston).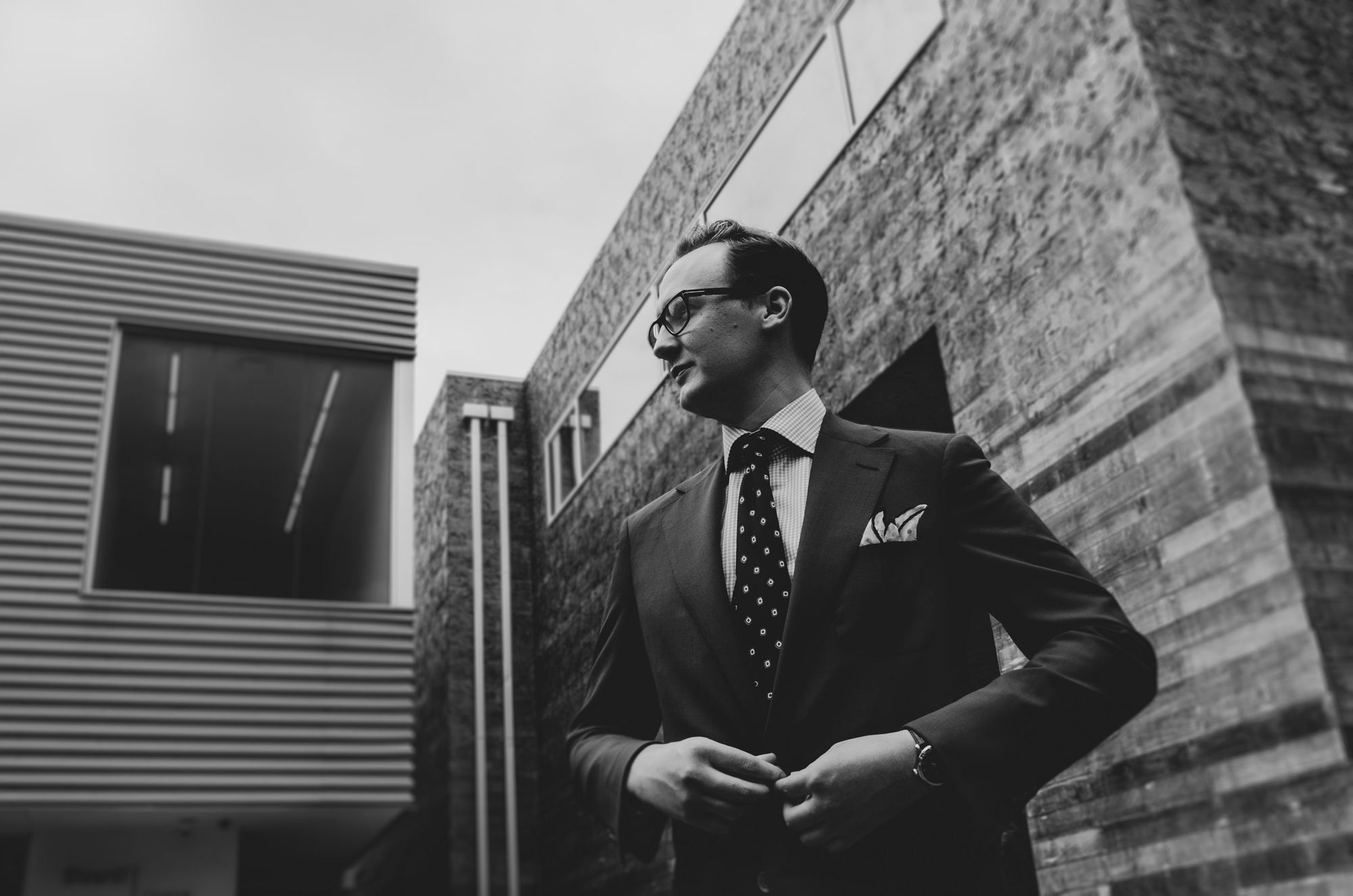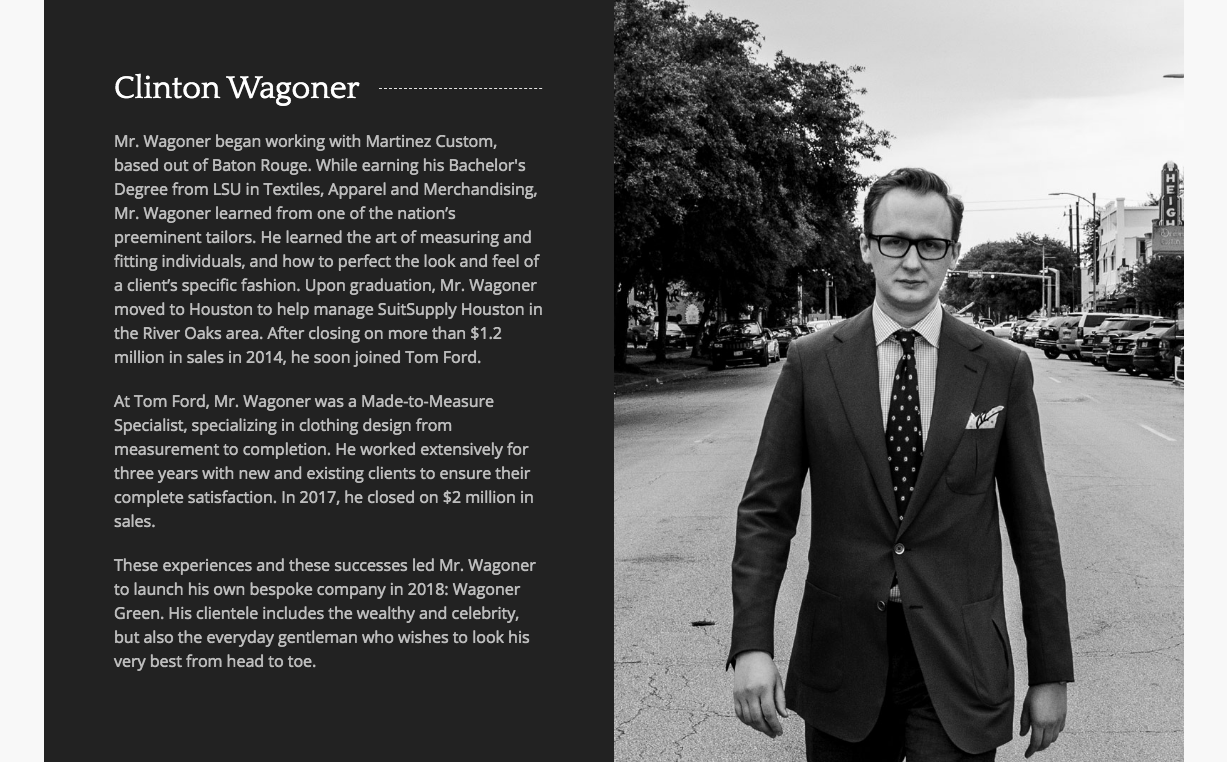 When it comes to fashion, the wording plays a significant role. We structured the text format to snuggly fit into the focus of the business. From made-to-measure to bespoke tailoring, we made certain that all the words used were thoroughly thought through and sewn together nicely.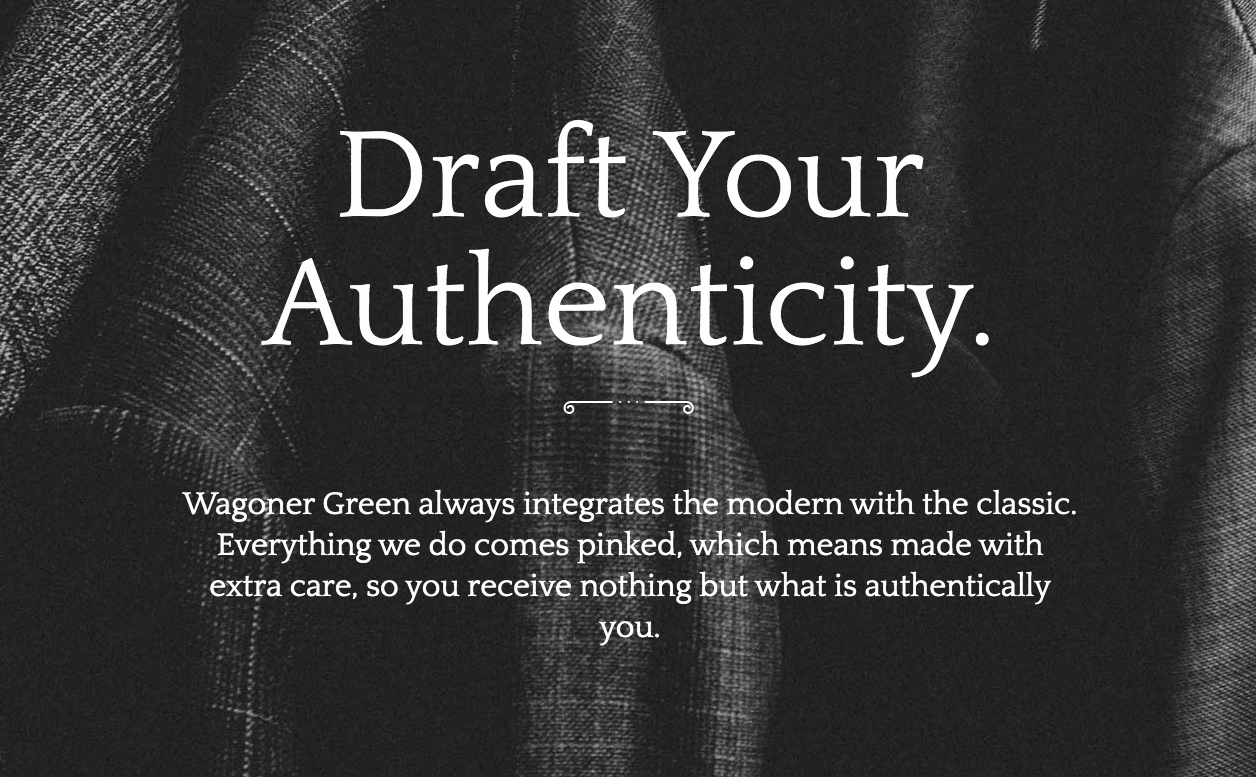 This was a very fun project and a very fun client to work with. He even gave us some fashion tips to help us in our own fashion journeys. Have we adhered to the advice? Hmm. Maybe.