Social Media Campaign - Instagram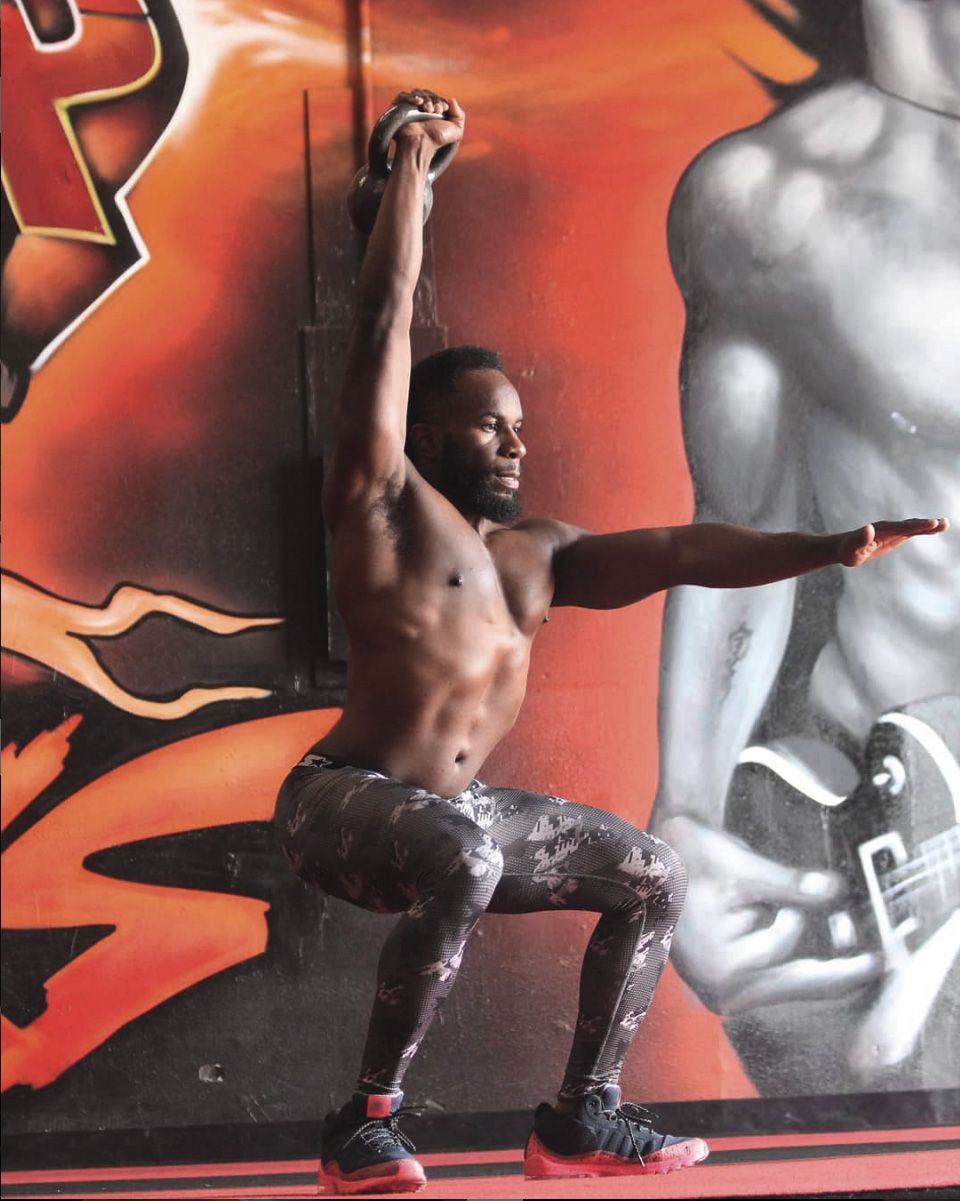 Harris Martin
California is a booming place for fitness, and with so much competition Harris Martin needed to create a personal brand that would stand out from the crowd. We strategized and planned a campaign launch video using previous workout footage shot with his camera phone, and then orchestrated a shoot on the beach. The beach shoot would be the staple of the social media project. Since we are based in Texas, and he in California, we planned the shoot over the phone.
Once the footage came to us, the editing process began, which included voiceover, soundtrack, graphics, and coloring. All that we discuss below.
Voiceover Scripting & Soundtrack
Harris had already documented helping a few of his clients with their fitness journey, which in turn made for some amazing personalized content. This really draws the viewer into the gravity of what they are watching happen.
Sound played a huge role in conveying the type of emotion that we wanted the viewer to feel. Regarding voiceover work, we scripted a few ideas to get him inspired and he took it from there. We were also able to use the existing cameraphone sound as another dynamic layer to the video, which helped capture the inspirational moments of Harris helping other people.
Setting the tone with cinematic footage
Since Harris lives and works in California, we had to give him a plan for shooting on the beach. This included what time of day to shoot, what kind of cloud cover was ideal, and where the lighting should be in regards to his person. Storyboarding a few shots was key to capturing breathtaking cinematic-style shots. After we reviewed the footage, we knew we needed some establishing shots, and drone footage of the beach would be perfect. As we looked online, we were able to find some great shots of the exact spot were Harris's beach shoot was.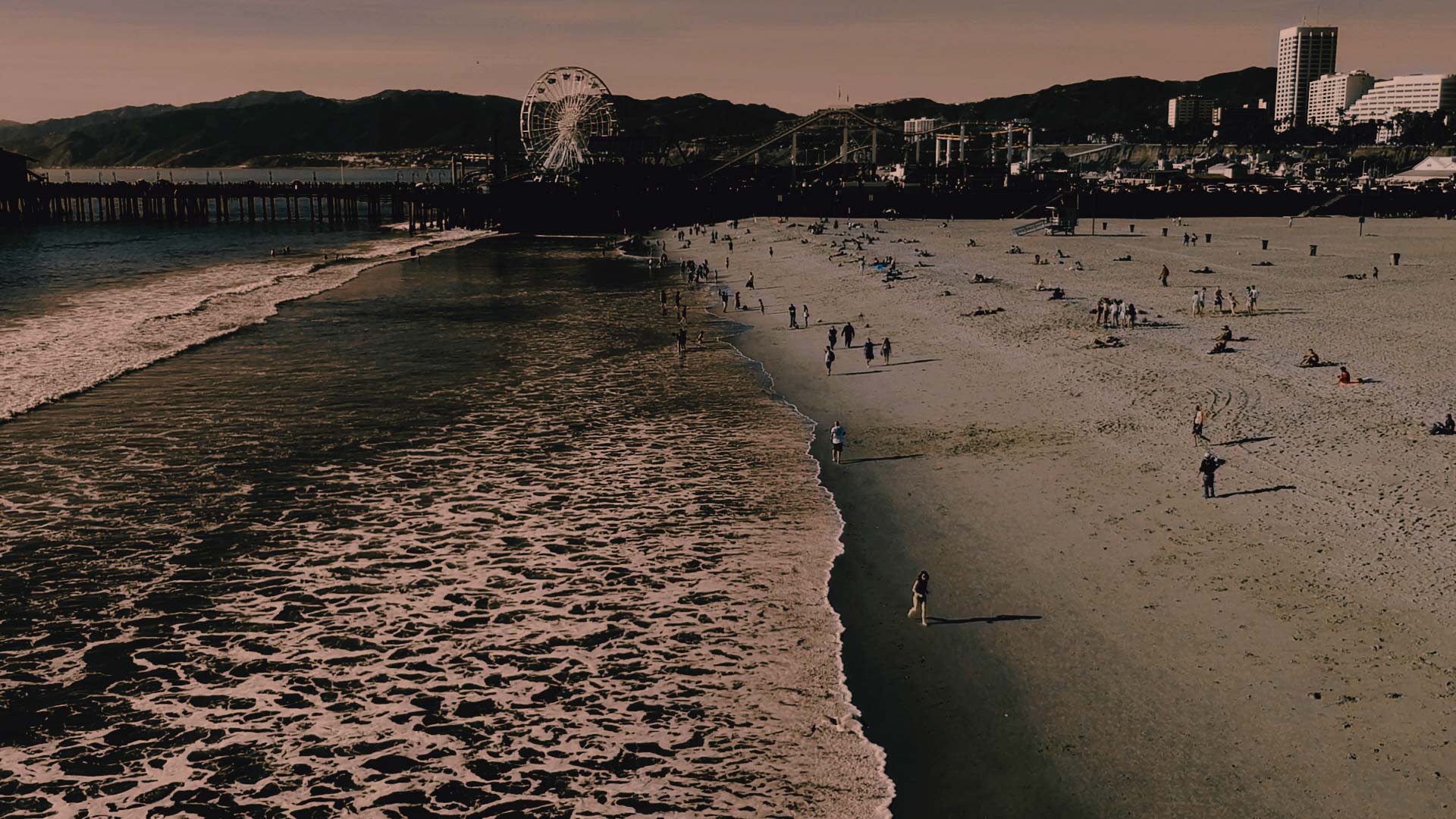 From there the video moves into Harris's beach workout. As the Sun is just cresting over the horizon for a dramatic silhouette with the Santa Monica pier in the background.
Omg I love this!!! This is so beautiful , we love you Harris, you inspire us (: - allison_gr37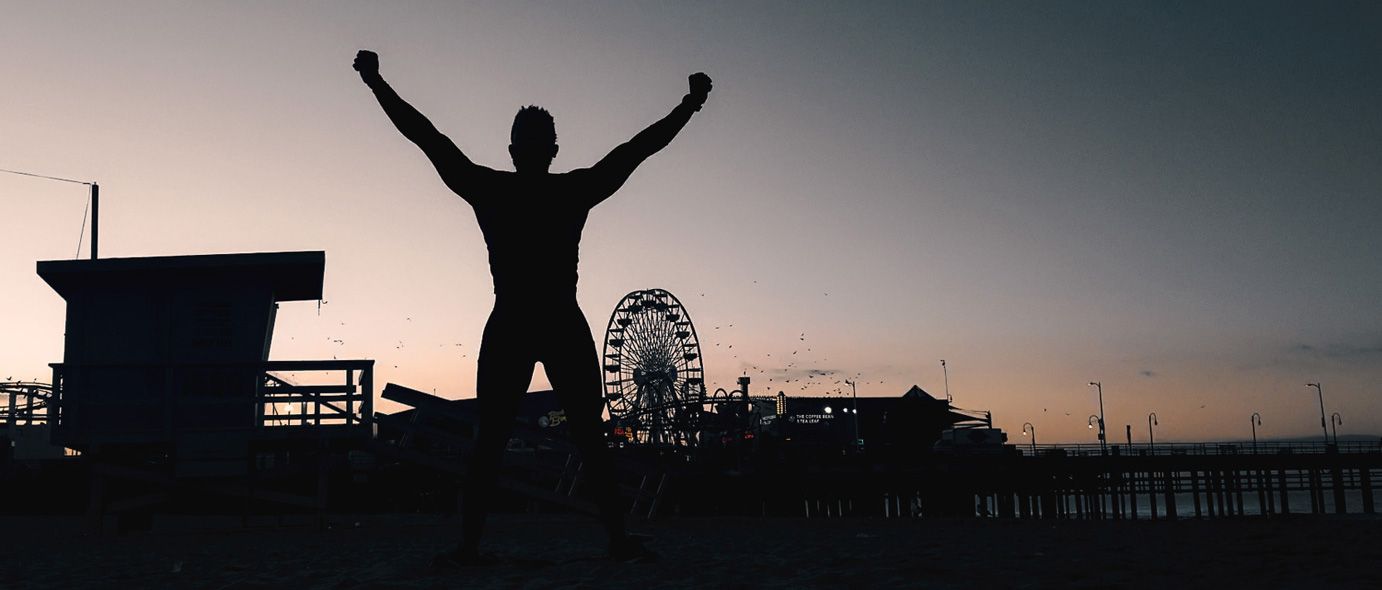 As a warm-up Harris begins with stretching and yoga dance moves to kick off the work out and he begins to ramp things up as the video sequence continues. Using some stretch bands and dance moves Harris begins a balance routine that reveals more of the setting of where is including the ocean and the mountains.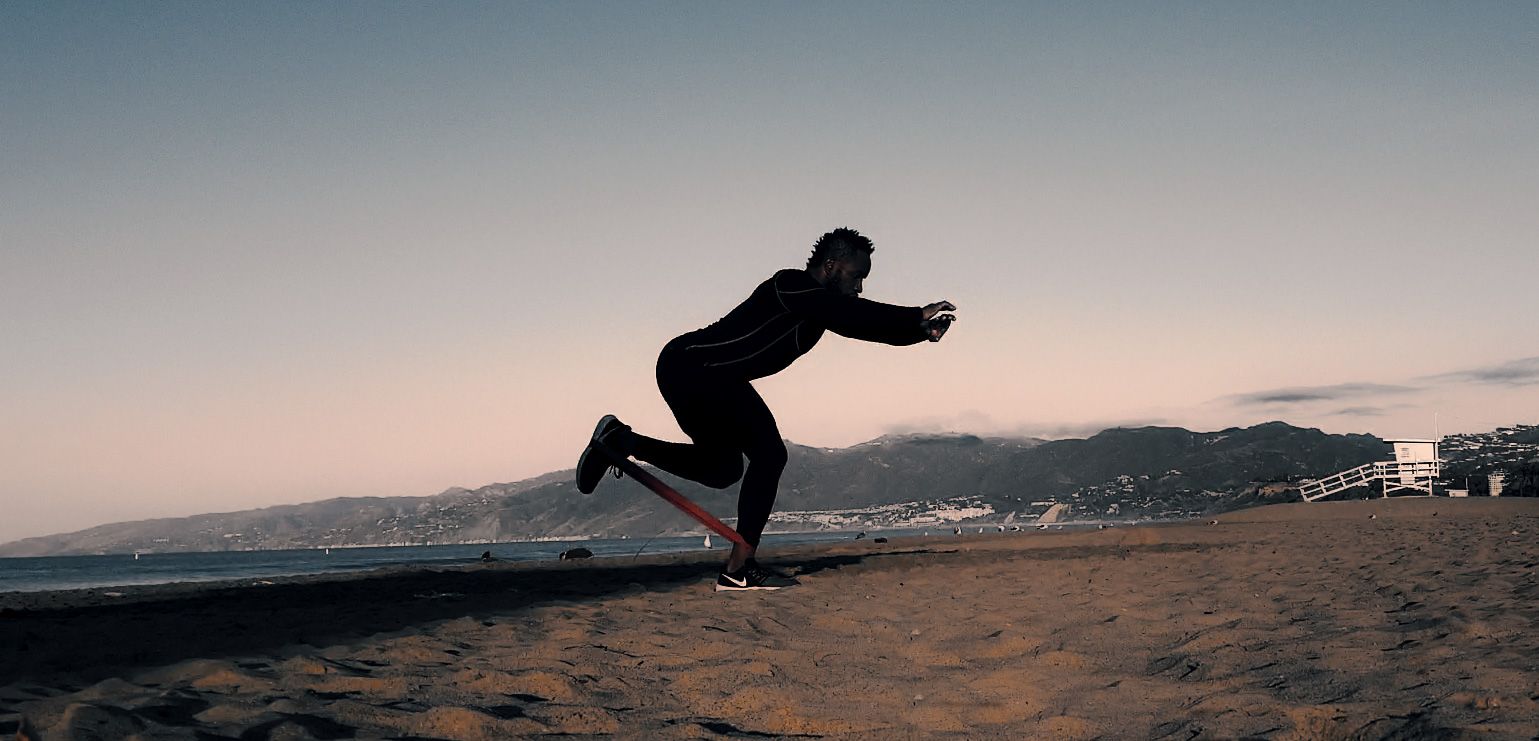 This was Very #inspirational !!!  Even from a trainers perspective it was #inspiring 🙌🙌 good stuff Harris💯 - ctbfi
The Post

@the.harris.martin INSPIRING...MOTIVATING...CAPTIVATING... EXHILARATING... MOVING.... I'VE GOT GOOSEBUMPS...
- jennifergouldtv
In recap, showcasing Harris as a fitness authority was easy. Having him tell his story of how fitness changed his life and how in turn he has made it his mission to help others with their fitness goals was already there. We just had to give Harris a nudge and he ran with it.
We enjoyed every second working with Harris and were blown away by his passion, dedication and inspiration to help and teach others how to conquer their goals in fitness and in life.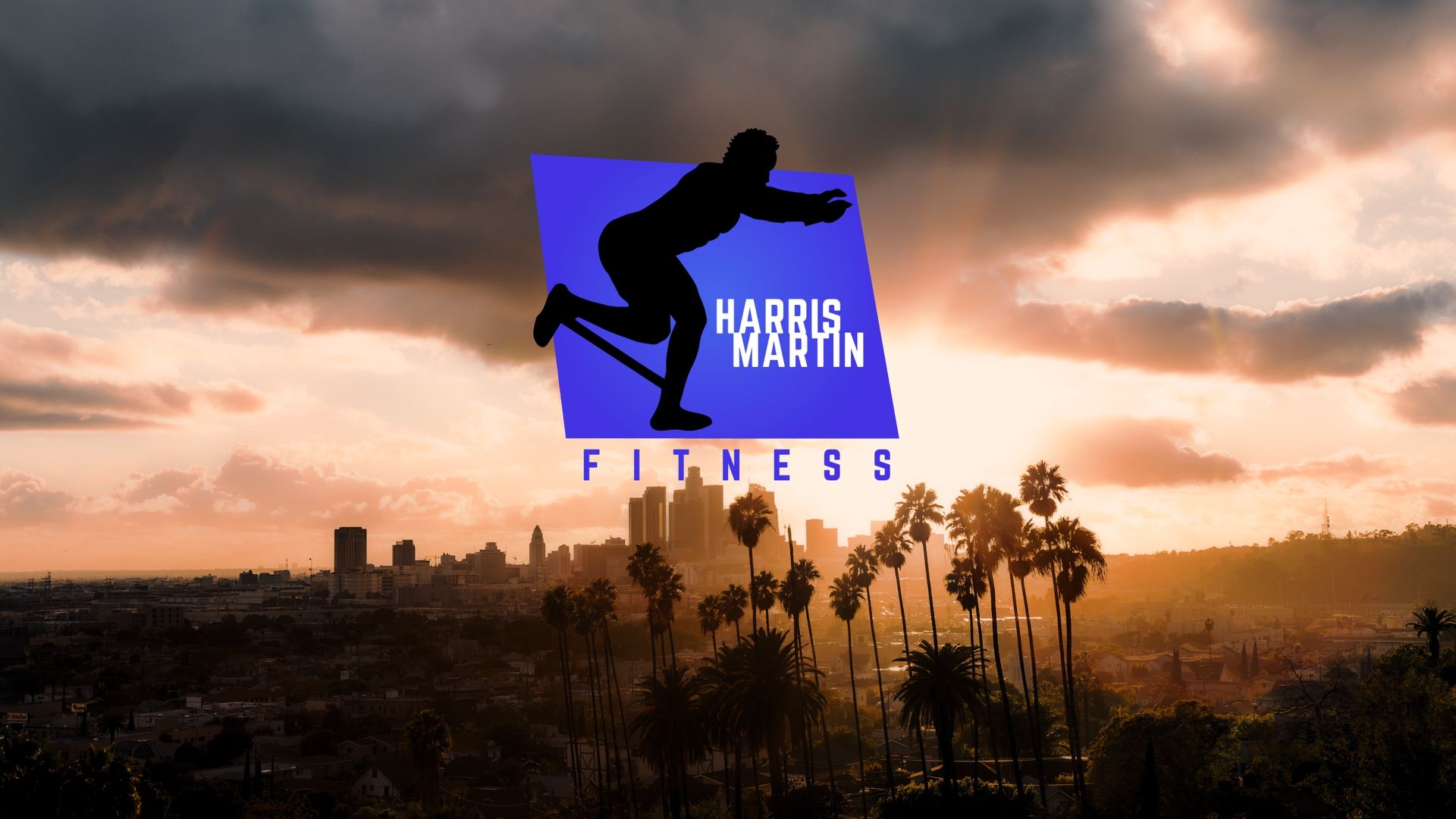 If you want to learn how we achieved the look and feel of the video?Here is an article we put together about the nuts and bolts of the professional color-grading with examples from the Harris Martin Fitness video.