Website Buildout
Taylor & Taylor Designs is a company that specializes in interior design and staging. The company stages homes, apartments, condos, etc. Its owner, Gail Taylor, is one of the State's most popular and acclaimed interior designers. The work conducted by this design company makes for incredible imagery.
The company, however, suffered from an unappealing website that did little justice to the work of Taylor & Taylor Designs. They had been working with another marketing company that had apparently stalled out on completing the website. Taylor & Taylor Designs came to us in need of a very quick turnaround for their website.
Working hand-in-hand with their team, we were able to create a site that showcased all their incredible work and we were able to build it in a very timely manner.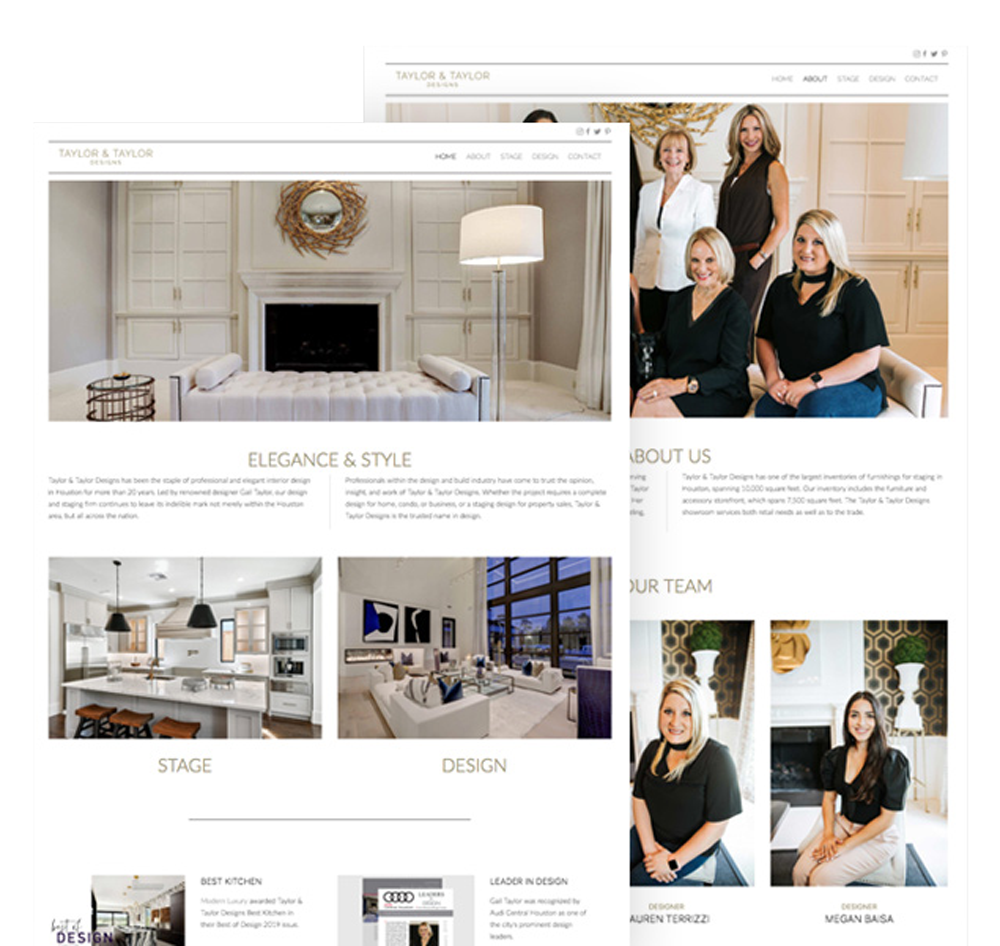 Custom Instagram Feed
When it came to displaying their work, their Instagram feed would prove a valuable asset. They needed the feed to show up on their website, and it needed to be formatted correctly so that different sized photos displayed in accordance with each other.
We created a custom Instagram feed with API provided through the social media platform.
Making Beautiful Work
This project was an enjoyable experience. Work conducted by companies like Taylor & Taylor Designs intrinsically make websites beautiful because of their finished products.
It didn't hurt that the client was very easy to work with as well. We were able to take care of their needs in their requested timeframe and completely satisfy the client.
We pride ourselves on meeting deadlines and exceeding client expectations. If your business needs help with any of the many aspects of marketing and branding, contact us. We're here to help your business succeed in any way we can.